Overview
After you've launched the Guest WiFi, you might want to make a few changes to the session limits.
With the Boundless Platform you have much more flexibility on how users can use can WiFi.
We'll take a look at these simple tools below so you have full control over your service.
Pre-requisites
You must have created your organization on the Boundless platform before you begin to configure your WiFi settings
Description
Step 1 | Go onto the Authentication Settings tab
Simply head over to the tab and you'll see all the tools for editing how customers use your Guest WiFi.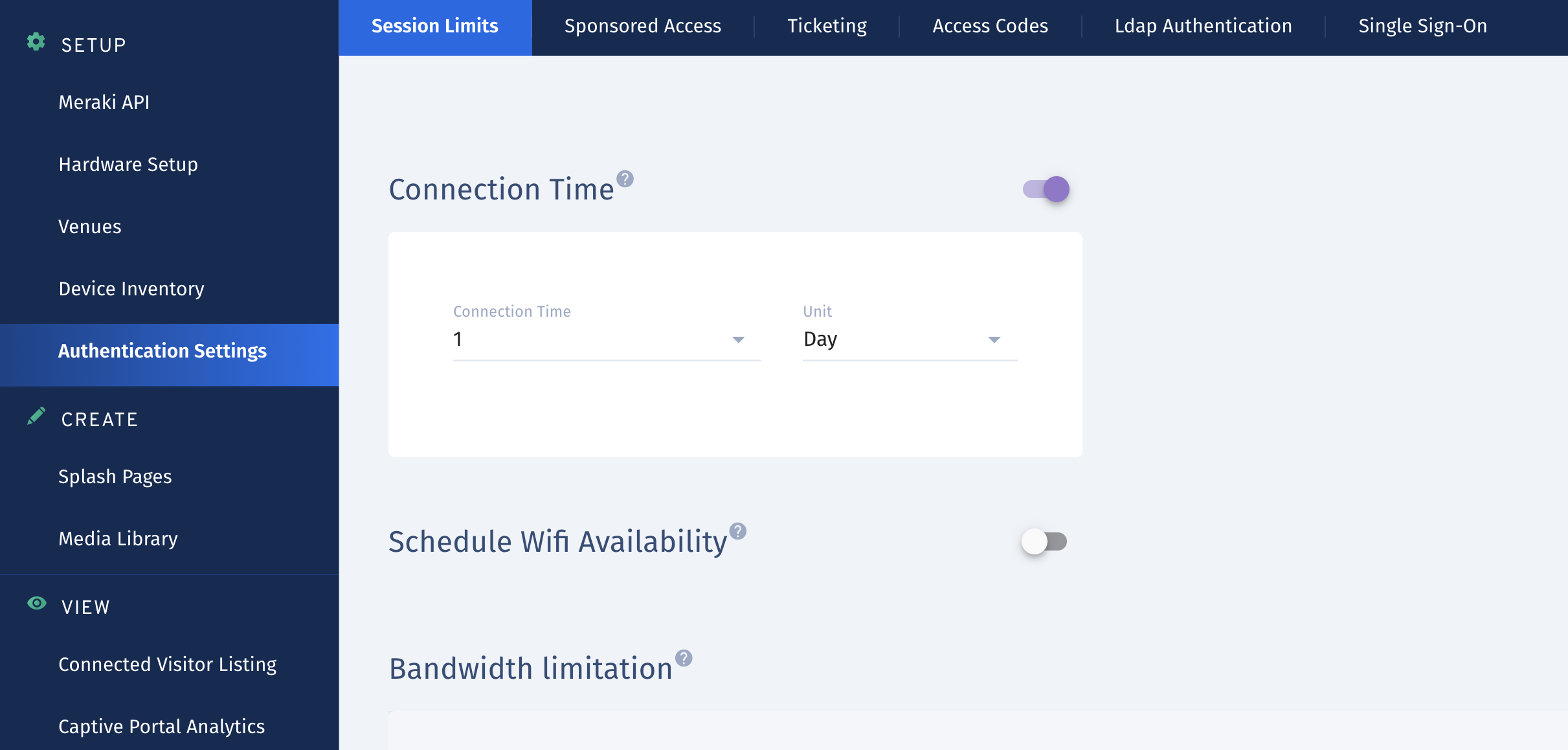 Step 2.1 | Set connection time
How long do you want your visitors to stay connected to your WiFi?
Here you can choose the duration of each session. Users will automatically be logged out when this duration ends.
Below I've chosen a session time of 30 minutes as an example.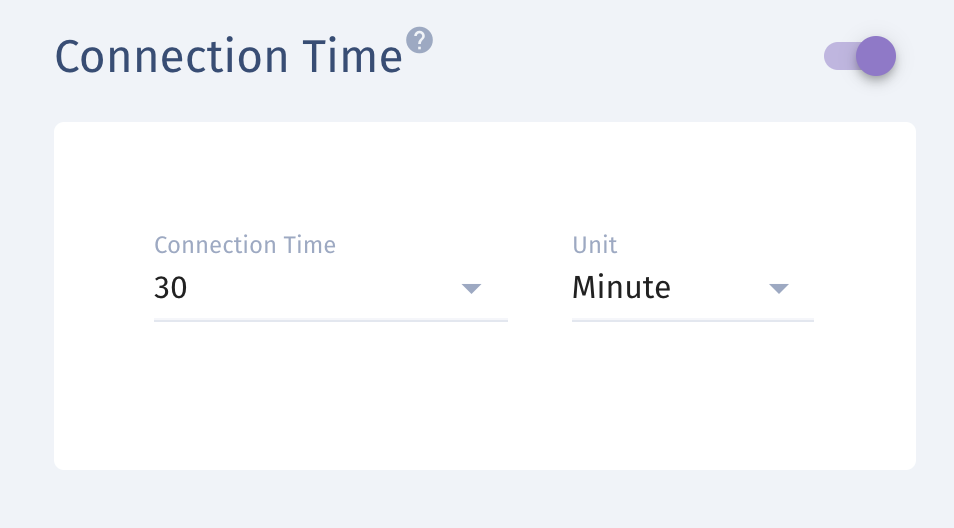 Step 2.2 | Set your availability timings
On the platform you can choose what days and times you allow customers to log in to your WiFi.
This enables you to have full control over your network and ensure that the right target audience is using your service.
Take a look from one of our customers below, where we've allowed access only from 9am to 6pm on weekdays, as these are their opening hours.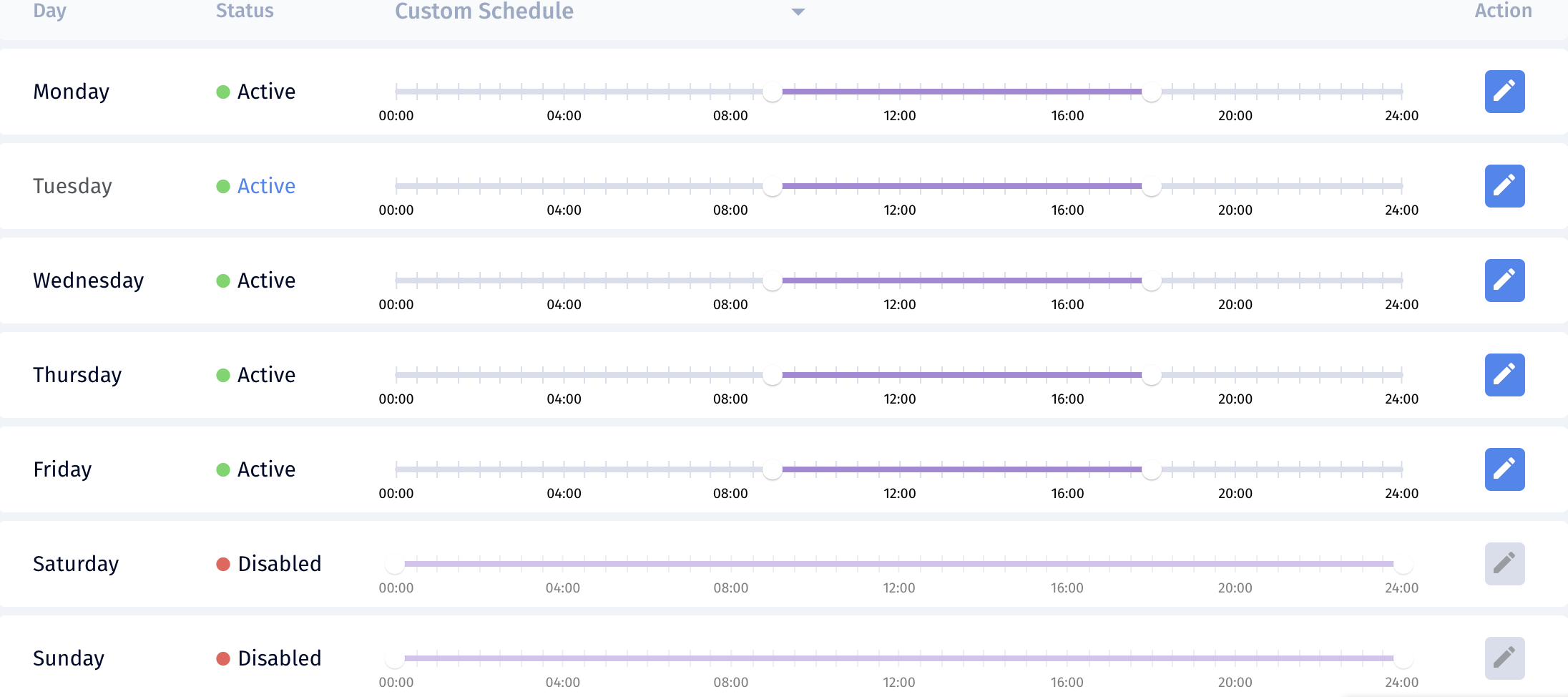 Further, by clicking on the Edit Schedule button, you can open a new window where you can go into more details.
Here you can create multiple availability slots as shown below.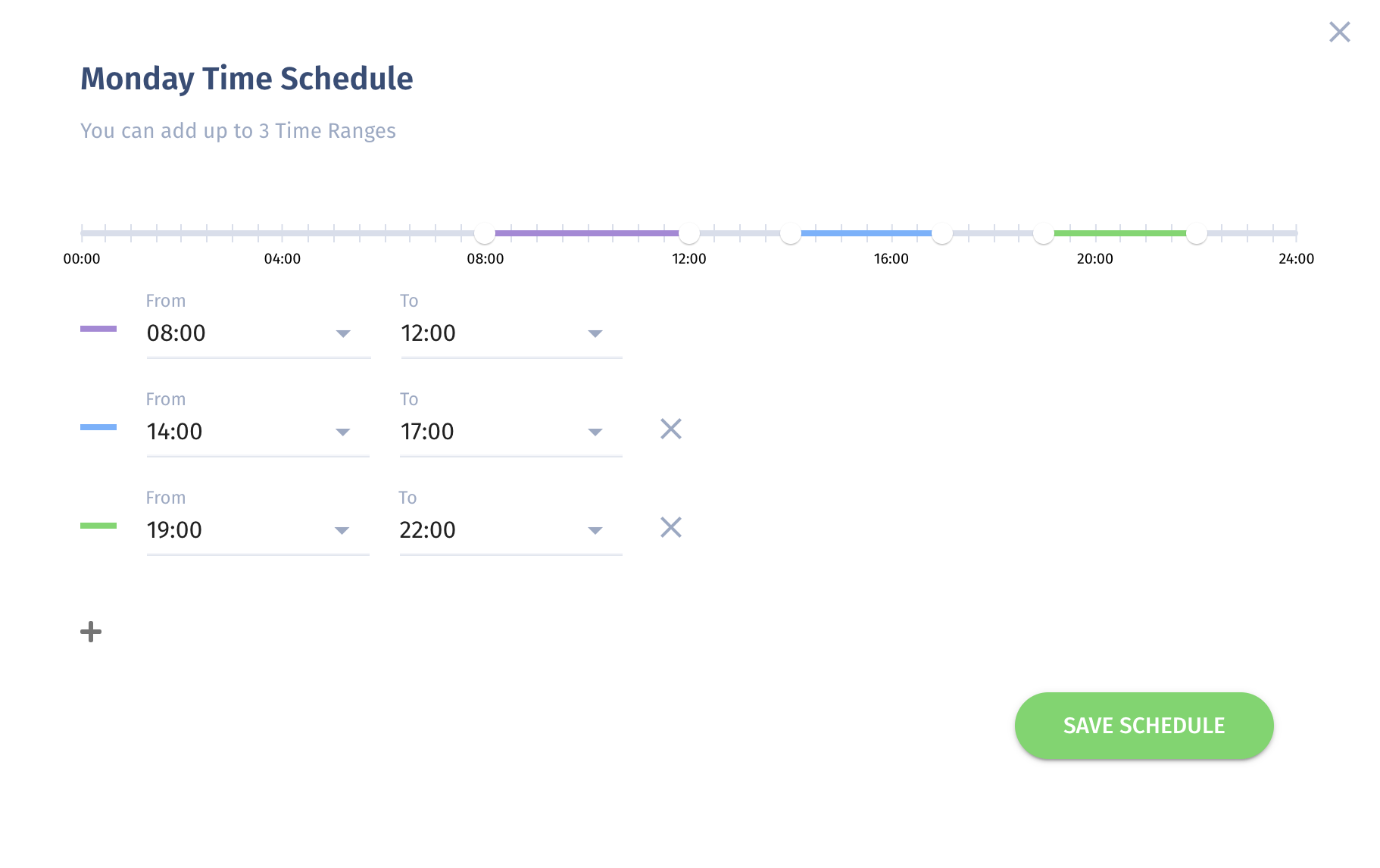 Choose up to 3 different time slots and click on Save schedule to push your changes!
Step 2.3 | Configure bandwidth allocation
Here, you can choose how much bandwidth capacity you allow each users. This allows you further control over your network
<Picture unavailable due to questions box>
Dont forget to click the Save button when you're done!