We've dedicated this short article to the process of selecting your chosen authentication method in the configurator.
This is what determines how users will log in to your captive portal.
Head over to the Splash page configurator, go over to settings and click on default page.
If you're lost already, check out How to customize your splash page
This allows you to choose which type of captive portal will be displayed to your users.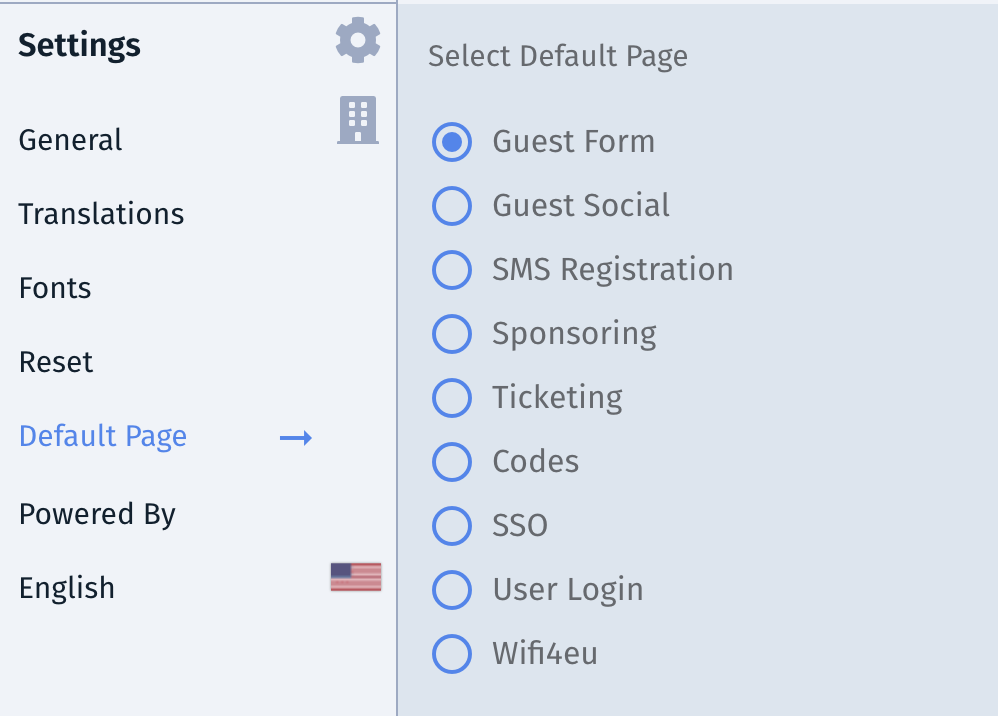 And it's that simple! You can preview your chosen type before your publish the page.