Overview
Here, you'll learn how to integrate Meraki with Boundless Guest.
By the end of this article, you'll be able to sync all your information between Meraki and Boundless Guest by activating your API key.
No problem if you've never worked with APIs before, we'll walk you through every step of the way!
How to set up Meraki
Because of our enhanced integration with Cisco Meraki, importing your data couldn't be any easier.
Just go through the following steps and you should be done in no time! All you need to start is simply locate your API key.
Don't know where to find your API key? Read the article here to learn more
Step 1 | Enter your API key and choose Organization
Once you've located your key on the Meraki platform, enter it into Boundless. This will allow you to see all the organizations you have access to.
You can then select which ones you wish to import.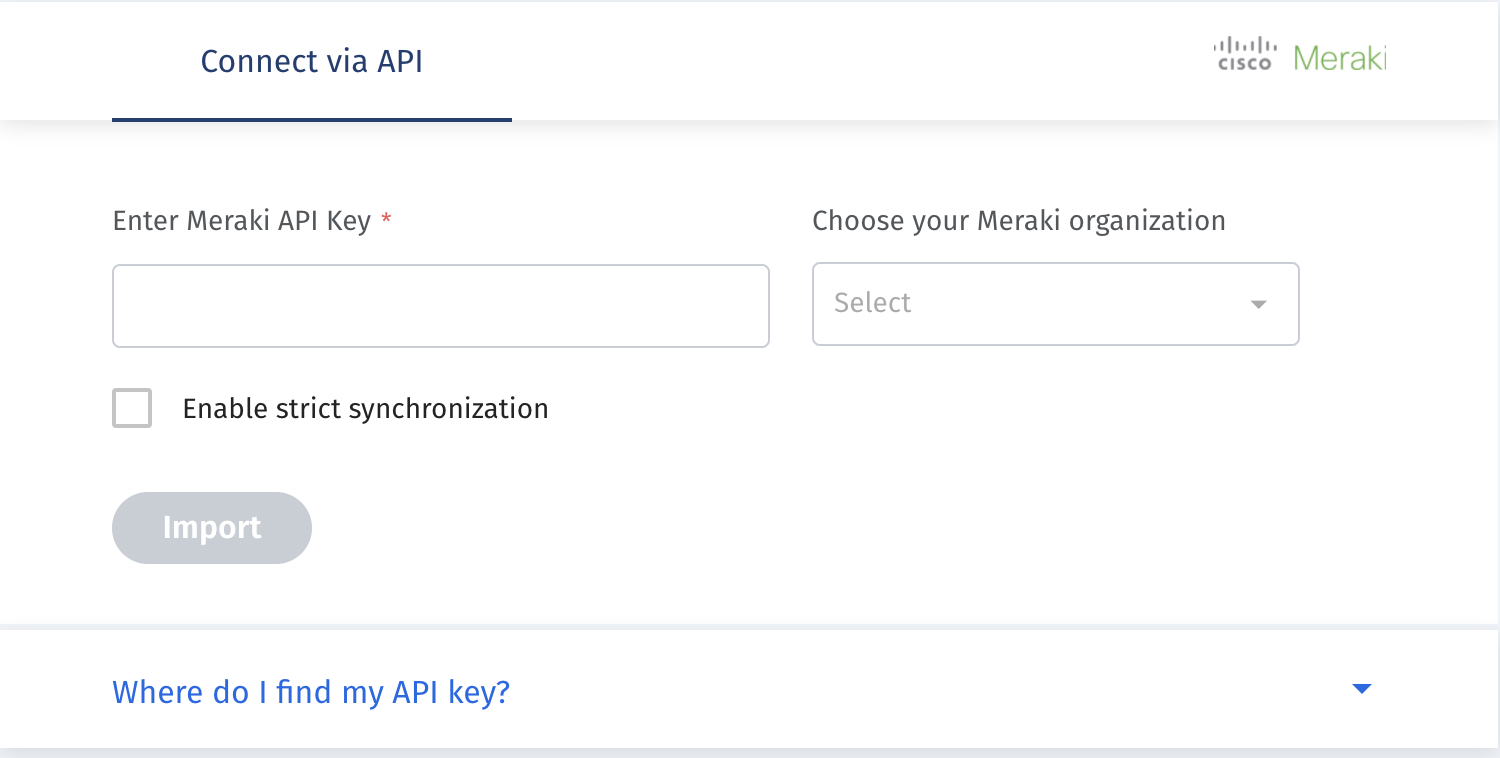 You should see a summary of all the venues imported at the end of this process. Each venue corresponds to a network in Meraki.
Now that you have all your information on Boundless, it's time to start setting up the captive portal.
Step 2 | Setup WiFi
Before setting up the captive portal, you'll need to set up the guest wifi service.
Click on Setup WiFi to see all the devices and networks that you have on Meraki.
Now you can select the network or the template where you'd like to deploy an SSID. You can either create a new one, or use an existing SSID.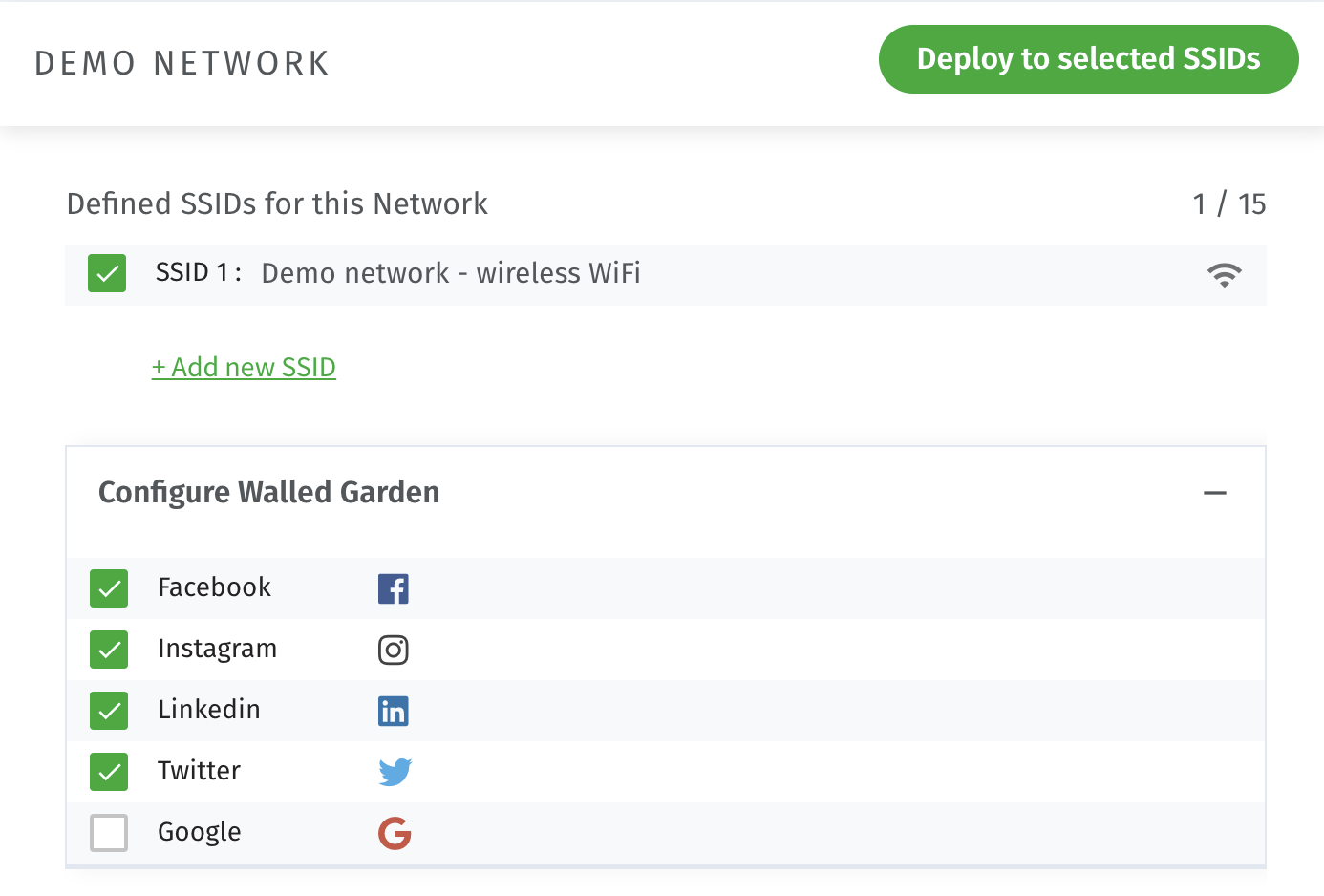 Using the APIs, Boundless Guest will now automatically configure the Walled Gardan and radius servers!
Step 3 | Deploy
After you're done with the Setup, simply click on Deploy WiFi and let Boundless Guest do all the work for you!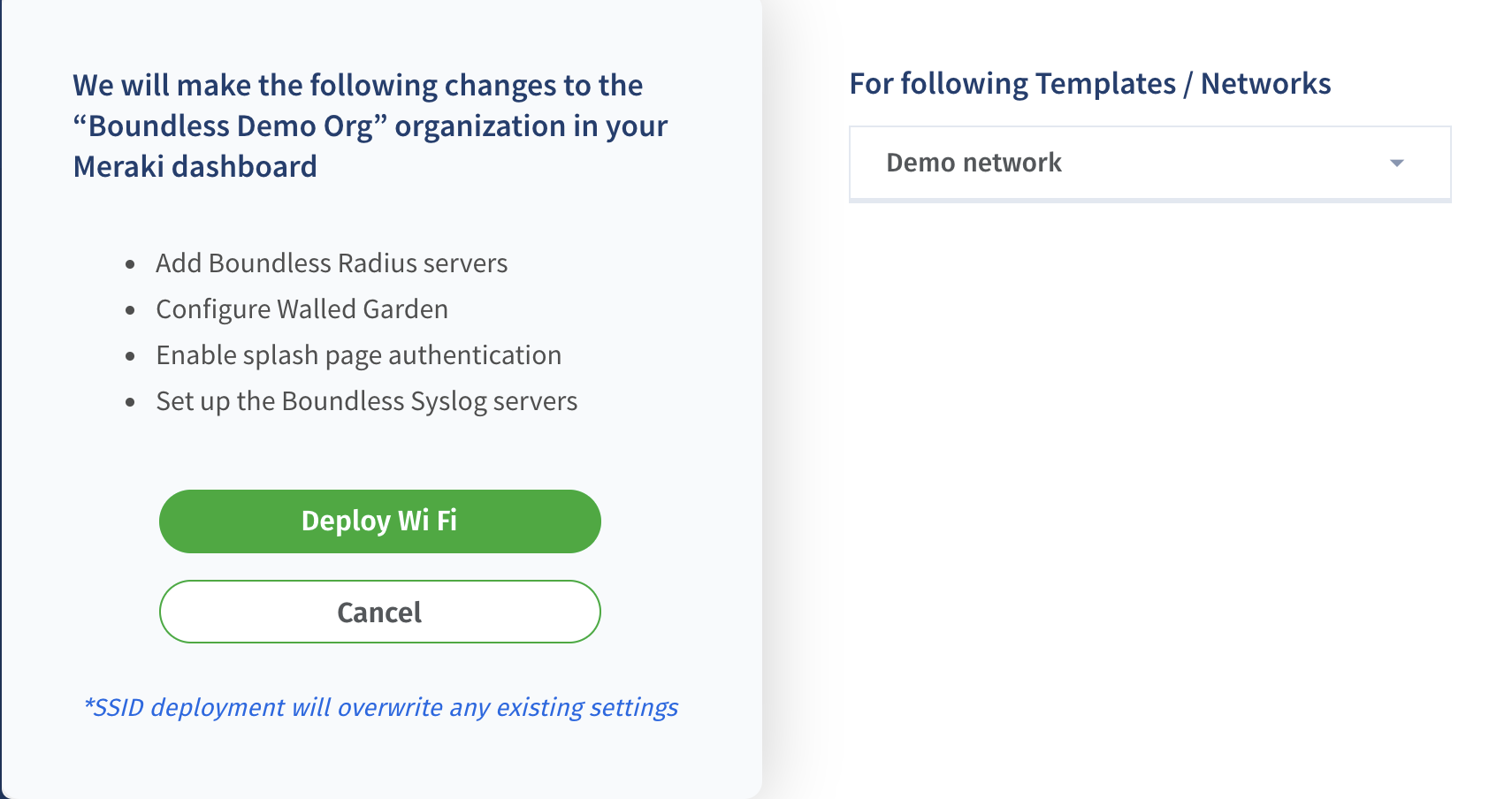 After following through these steps you should land on the success page. All your configuration steps on the Meraki side are completed. You can click Finish Setup to end the process.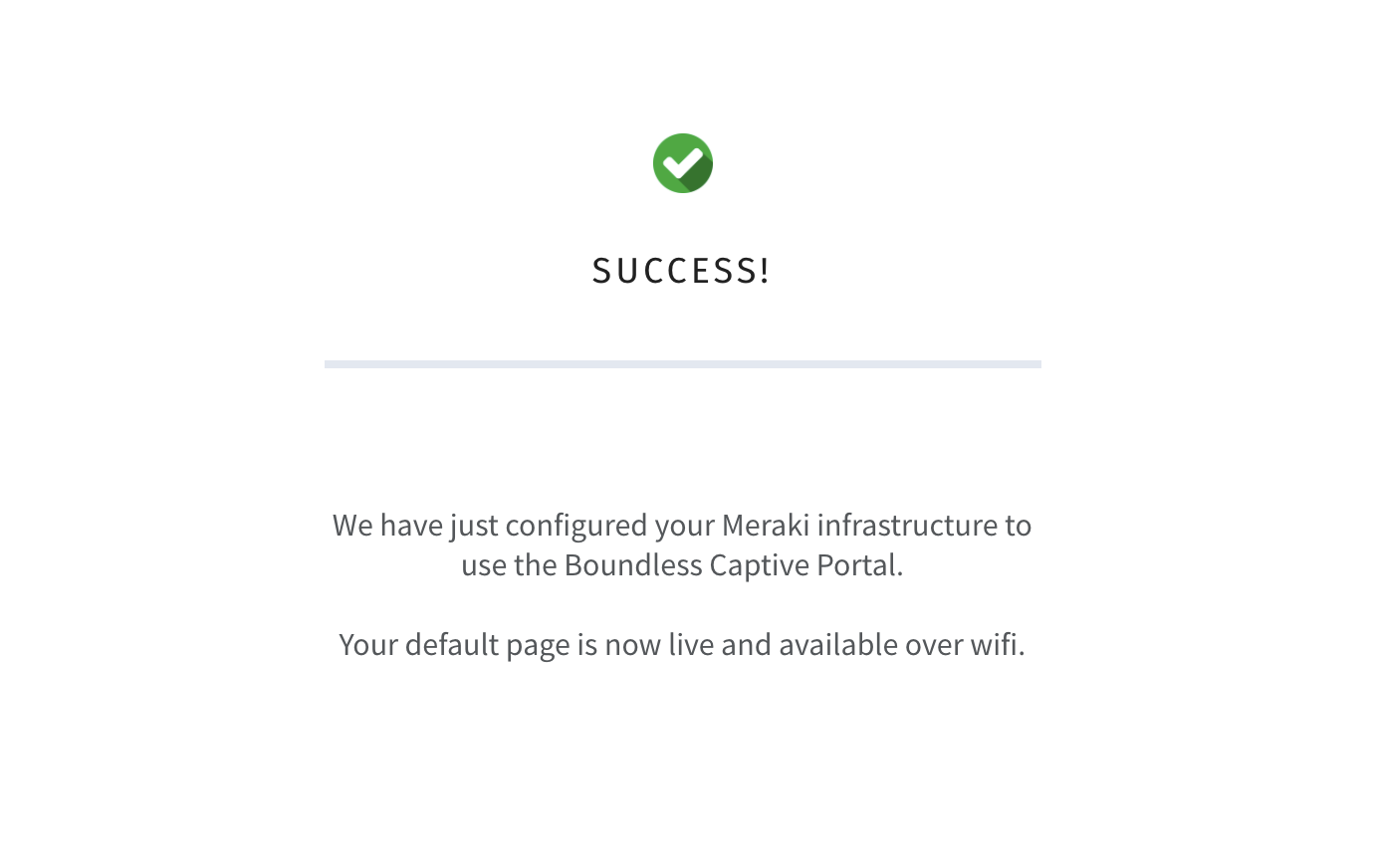 Congratulations! You're all done. 🥳 You can now start editing Splash Pages, creating customized roles and doing much more on Boundless Guest!