Overview
After you've launched the Guest WiFi, you might want to make a few changes to the authentication settings.
One of the most common authentication methods is sponsoring.
We'll take a look at our simple tool below so you have full control over how sponsors enable users to enter your network.
If you aren't sure whether or not you're using the correct authentication method, check out our article on Which authentication method is right for you
Pre-requisites
You must have created your organization on the Boundless platform before you begin to configure your WiFi settings
Description
Step 1 | Go onto the Authentication Settings tab
Simply head over to the tab and you'll see all the tools for editing how customers use your Guest WiFi.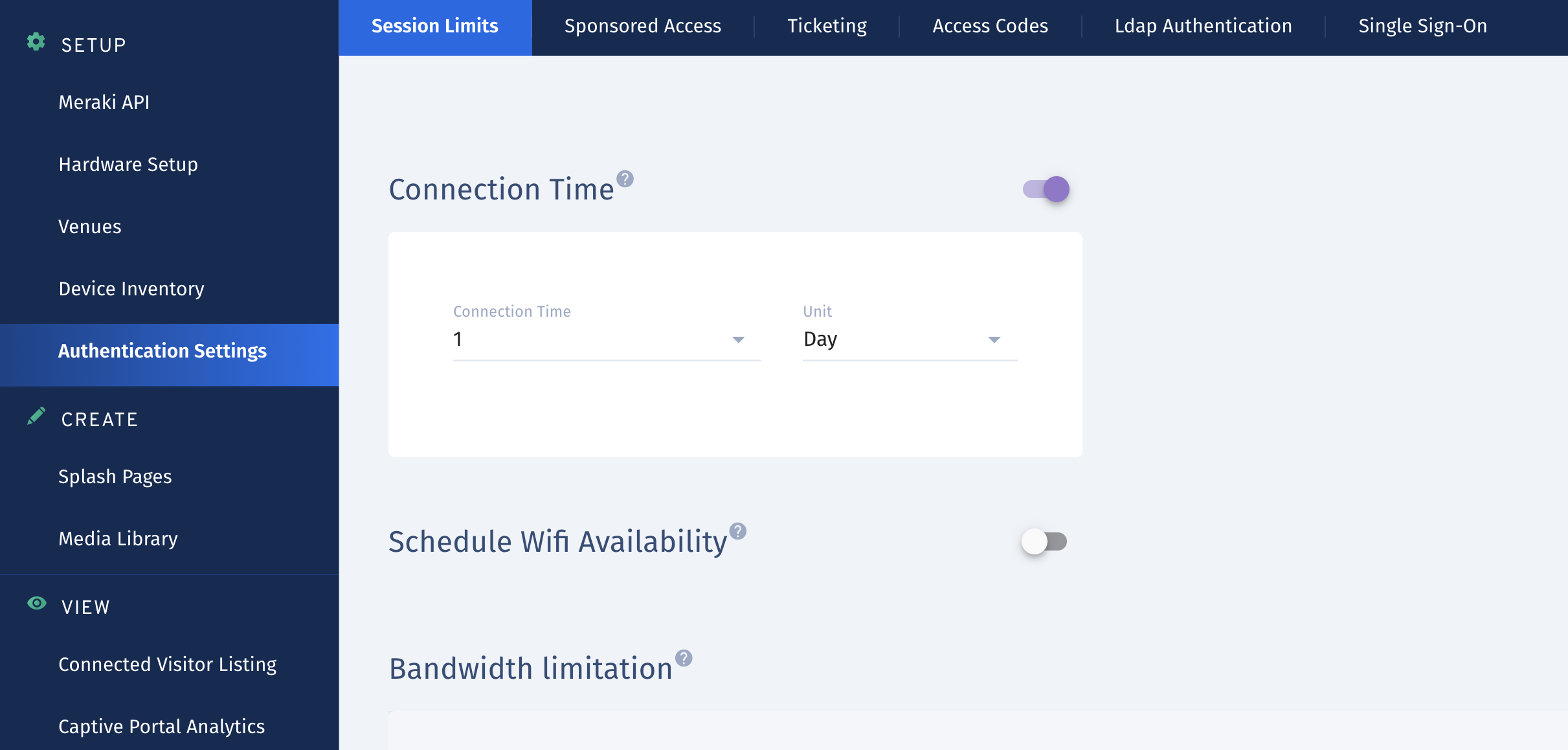 Step 2.1 | Head to the Sponsored Access Tab
Here you'll see a list of all your sponsors. Click on Add Sponsors to begin your configuration.
Step 2.2 | Add Your Sponsor Details
There are a variety of tools on this page, we'll go through all of them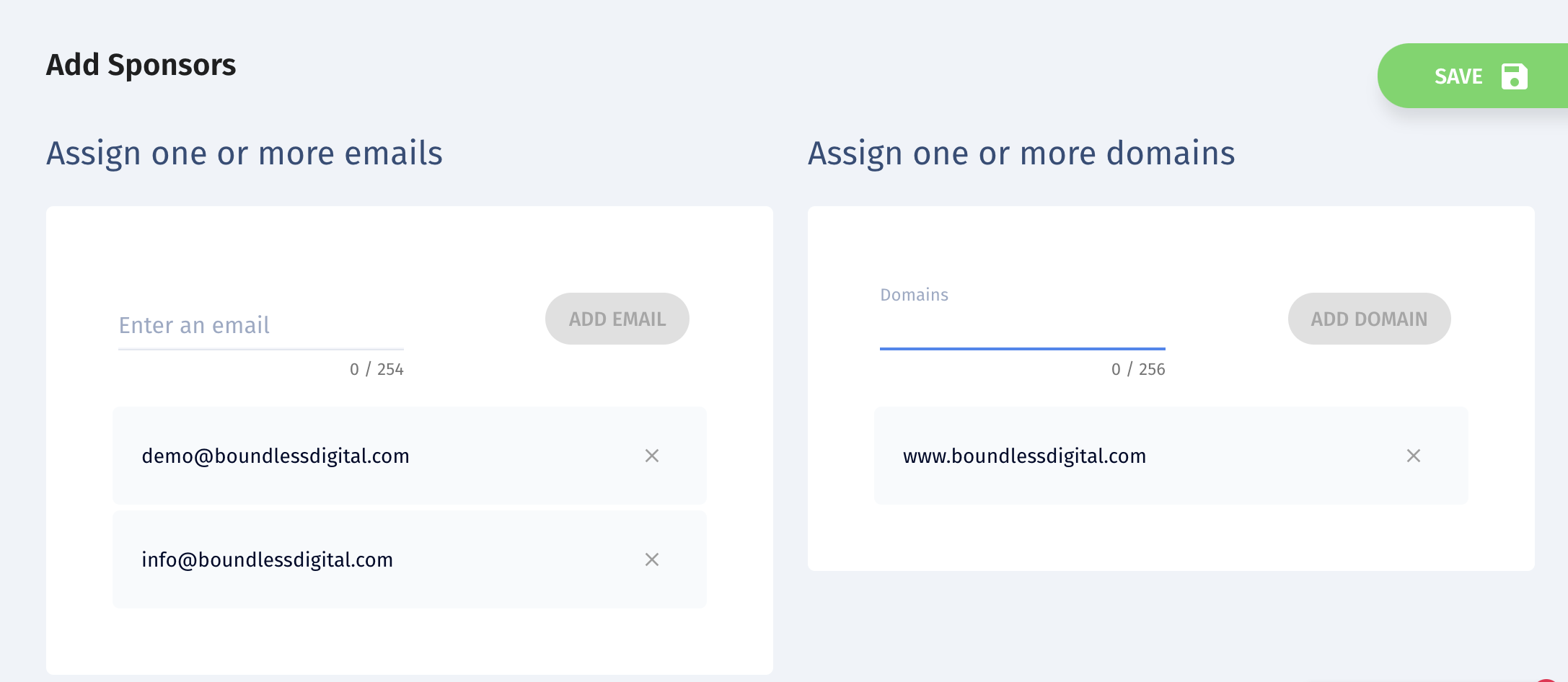 You can assign individual sponsors via their email, or enable all sponsors using a certain domain.
The tool also enables you to block certain sponsors. This is useful if you wish to block certain users within a domain from sponsoring!
Step 2.3 | Configure your confirmation method
Next, choose how you want your users to be notified of their access code.
You can edit the text your users see when they receive their codes.
We recommend only going with one confirmation method to avoid redundancy

Step 2.4 | Edit your confirmation email
You can also edit the email your sponsor sees when they're asked to allow a user to enter the WiFi,
You can even input the user information, as shown below.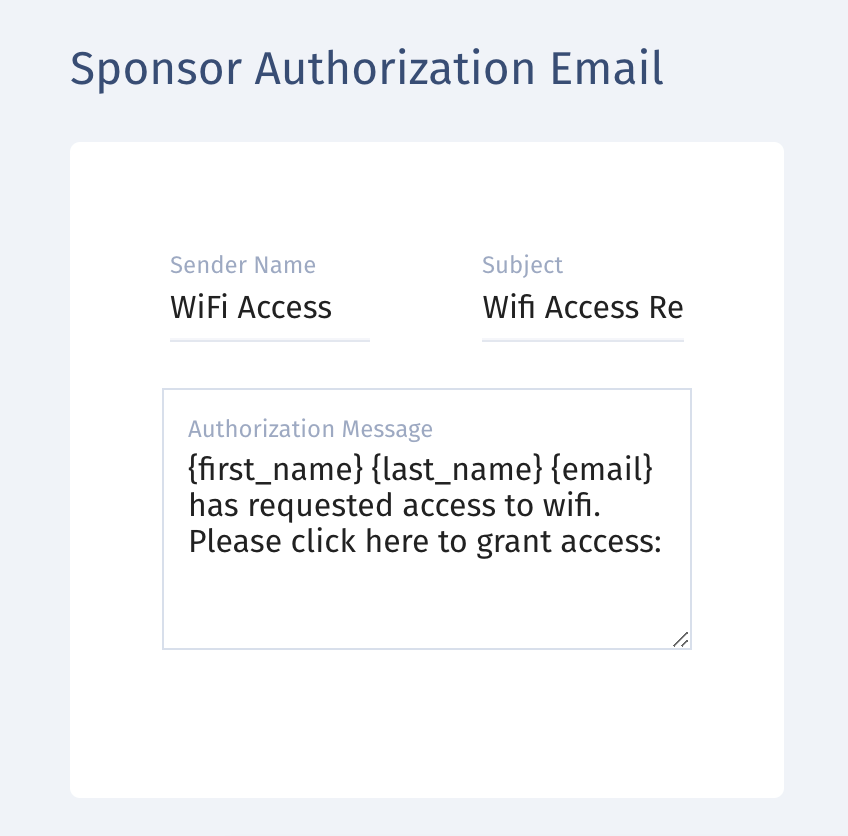 Simple save your Sponsors, and they should be launched onto your captive portal!