Overview
In some cases, such as large events, you may want to use access codes to allow users to jump onto the Wifi.
With this authentication method you can easily create up to 10,000 codes and hand them out to users, making it very for many users to connect to the internet.
We'll take a look below at how this system works on Boundless.
If you aren't sure whether or not you're using the correct authentication method, check out our article on Which authentication method is right for you
Pre-requisites
You must have created your organization on the Boundless platform before you begin to configure your WiFi settings
Description
Step 1 | Go onto the Authentication Settings tab
Simply head over to the tab and you'll see all the tools for editing how customers use your Guest WiFi.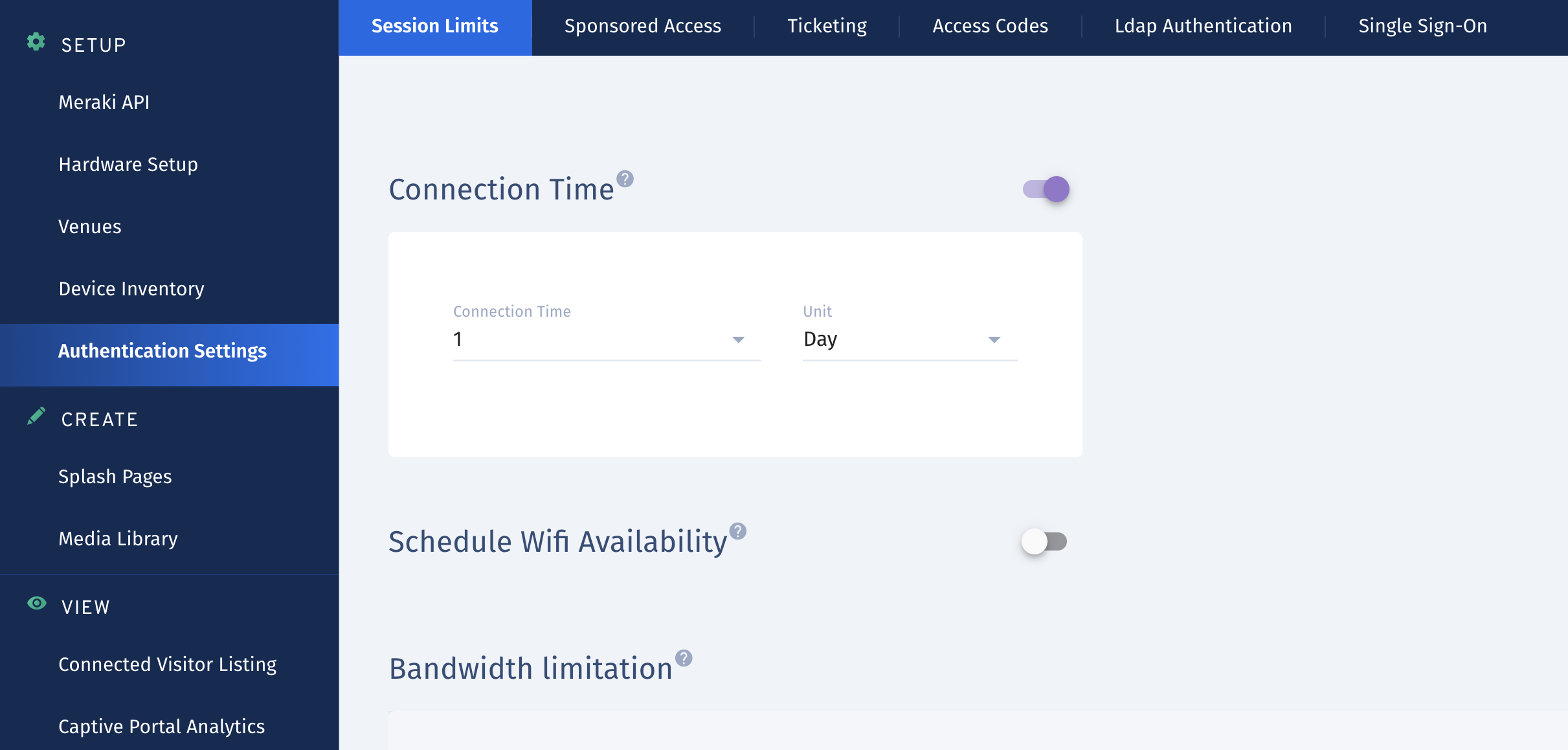 Step 2.1 | Configuration
Head over to Access codes so you can begin changing the settings for this authentication method.
Once you're on the screen below, click on Create Voucher to begin printing codes
Step 2.2 | Create Voucher
To begin the process, you need to create a new set of codes. You'll need to choose the target network and quantity of vouchers.
After that, simply enter your batch name and description and click continue!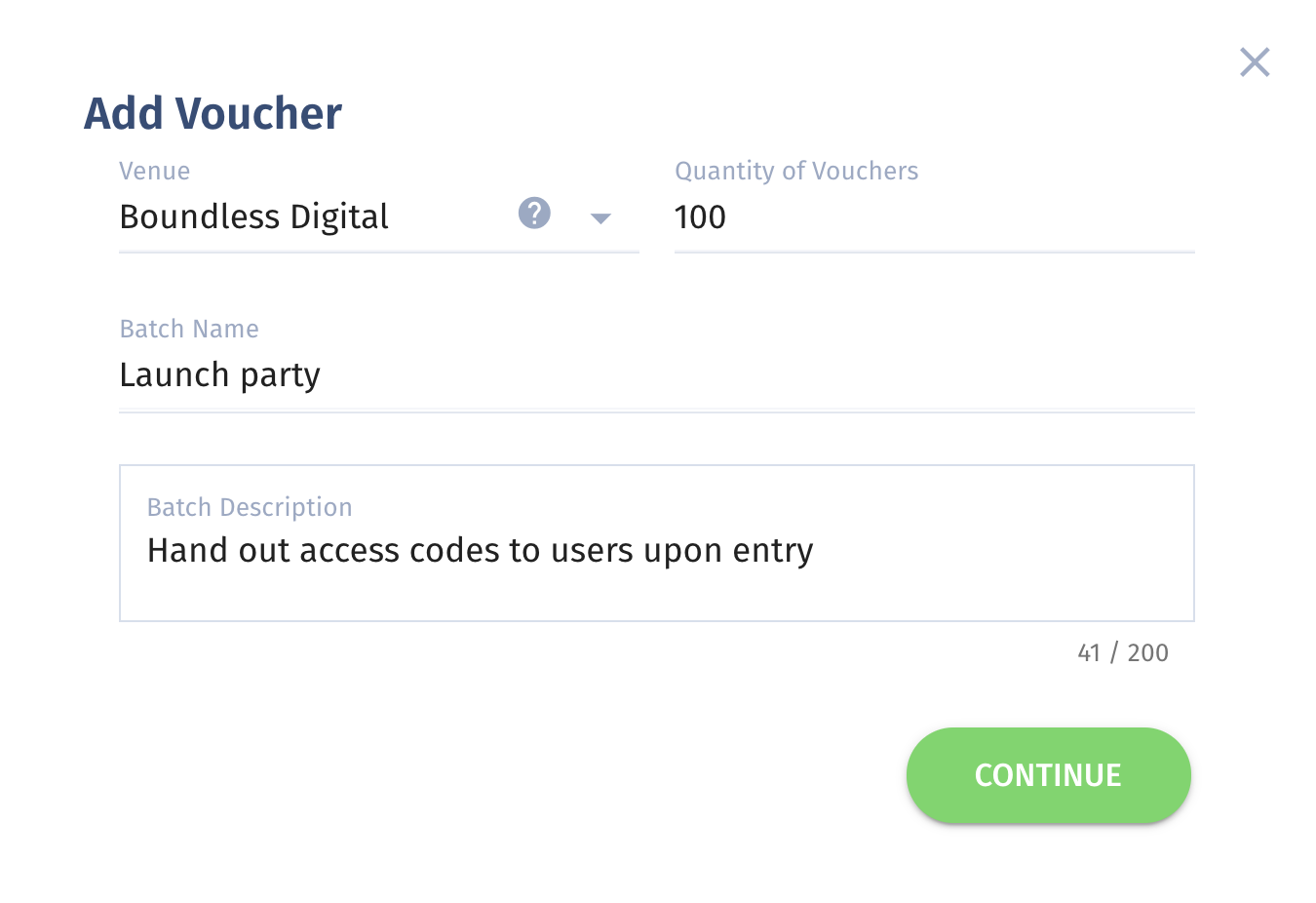 Step 2.3 | Voucher Options
In this step you can customise how guests access your wifi. You can limit settings such as the time, number of devices and dates.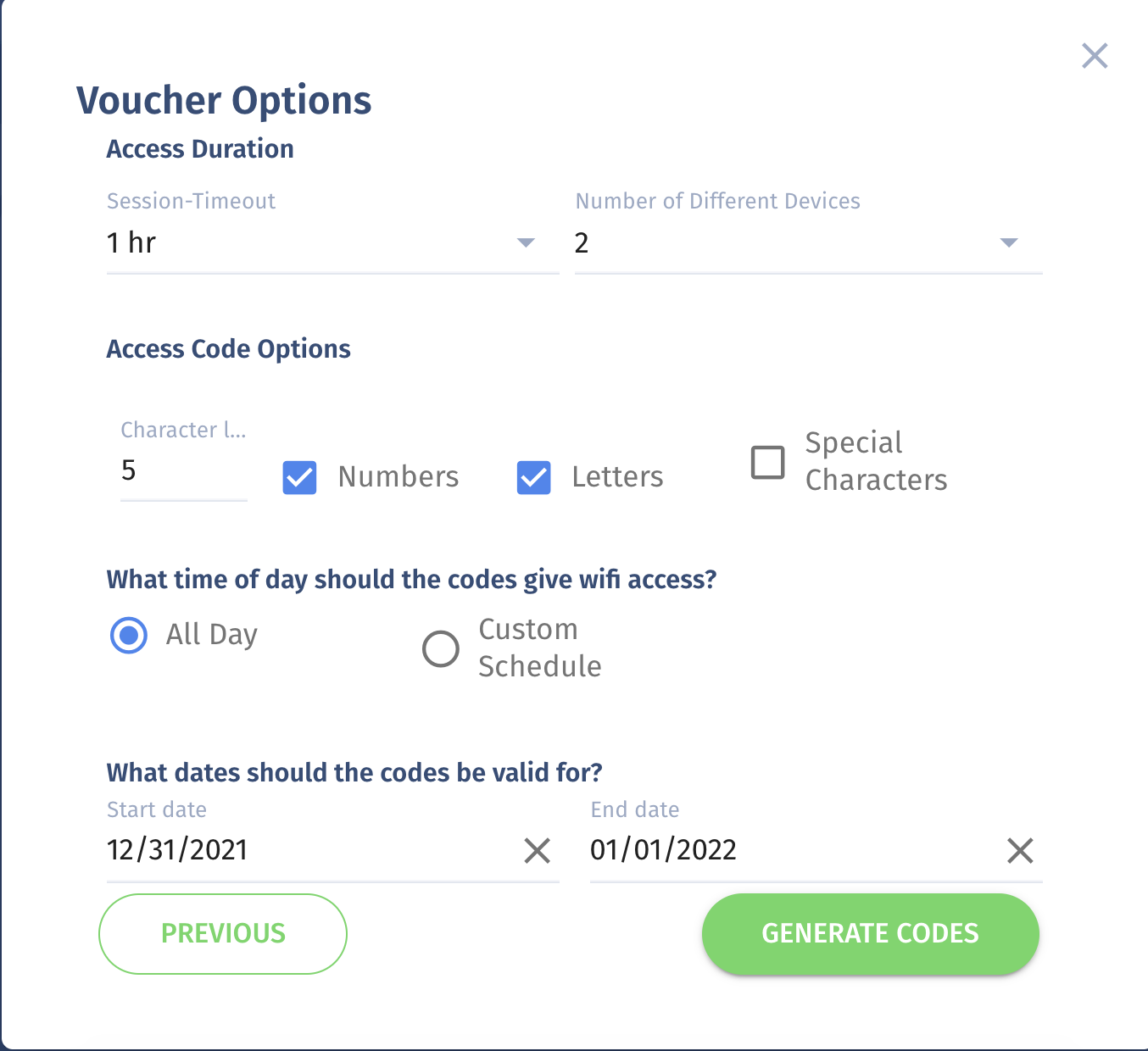 Simply click on Generate codes and you accesses will be created!
Codes are only valid on the date and time assigned to the voucher
Step 2.4 | View your codes
Your new batch will now appear on the Access codes home screen.
Simply click on the batch and the following window will appear.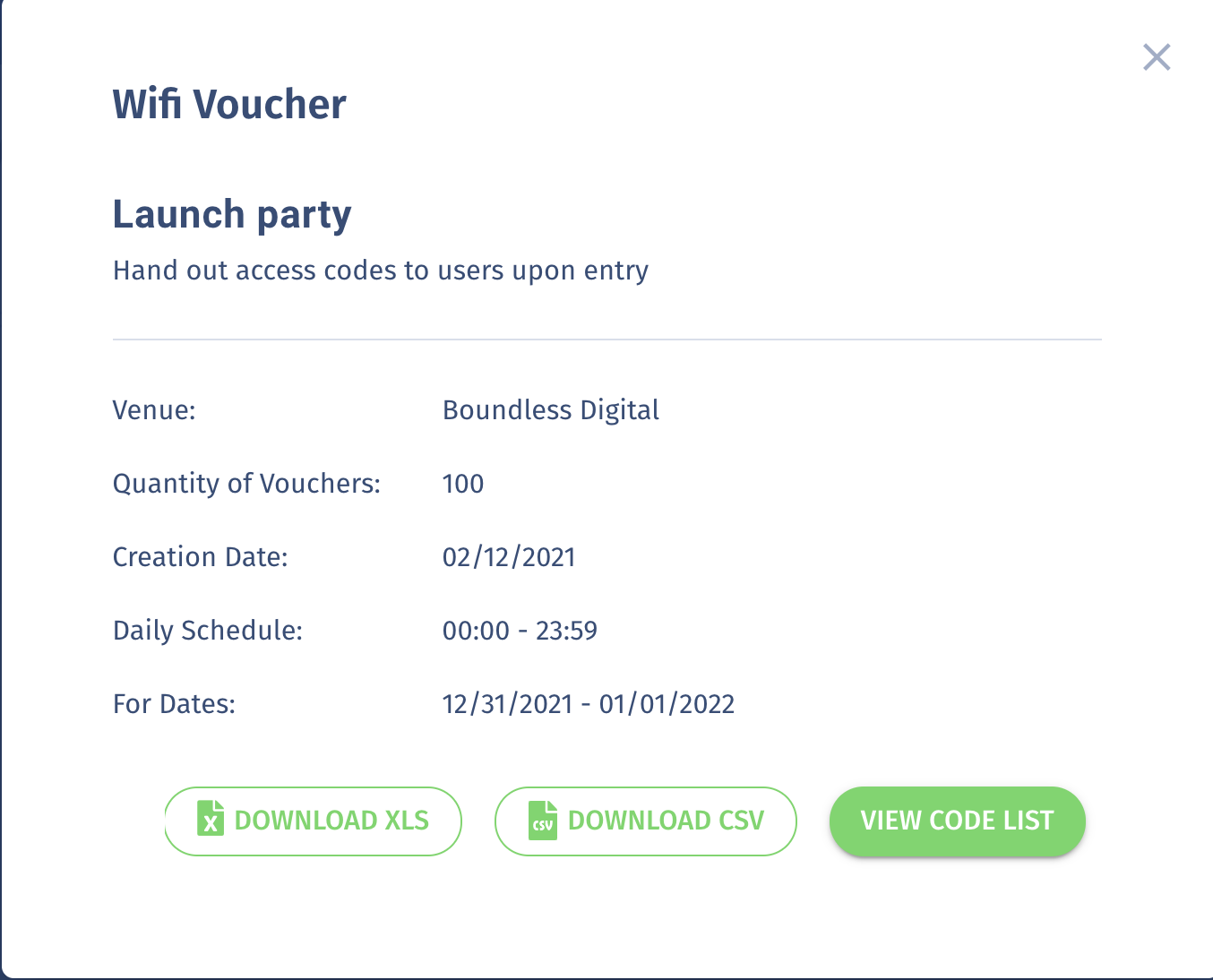 You can download your codes and print them, or you can view them on the platform!