Overview
In this section you'll learn how to add and remove devices from your networks. This is essential for network management, as infrastructures are always evolving and new devices are often being brought into a network.
We describe the simple process below. You only need to follow a few steps to manage your devices.
Pre-requisites
You must have created your workspace on Boundless Guest before you begin to set up new devices
You need to create your venues in order to utilize your devices
If you've set up your organization with Meraki, your devices should be automatically uploaded onto Boundless.
How to work with devices
Step 1 | Add new device
To begin setting up your device, head to the Device Inventory tab on the left.

Click on the Add Device button to begin the process.

Step 2 | Enter device information
You can enter all your device details manually, or you can upload them all at once using a CSV/Excel file.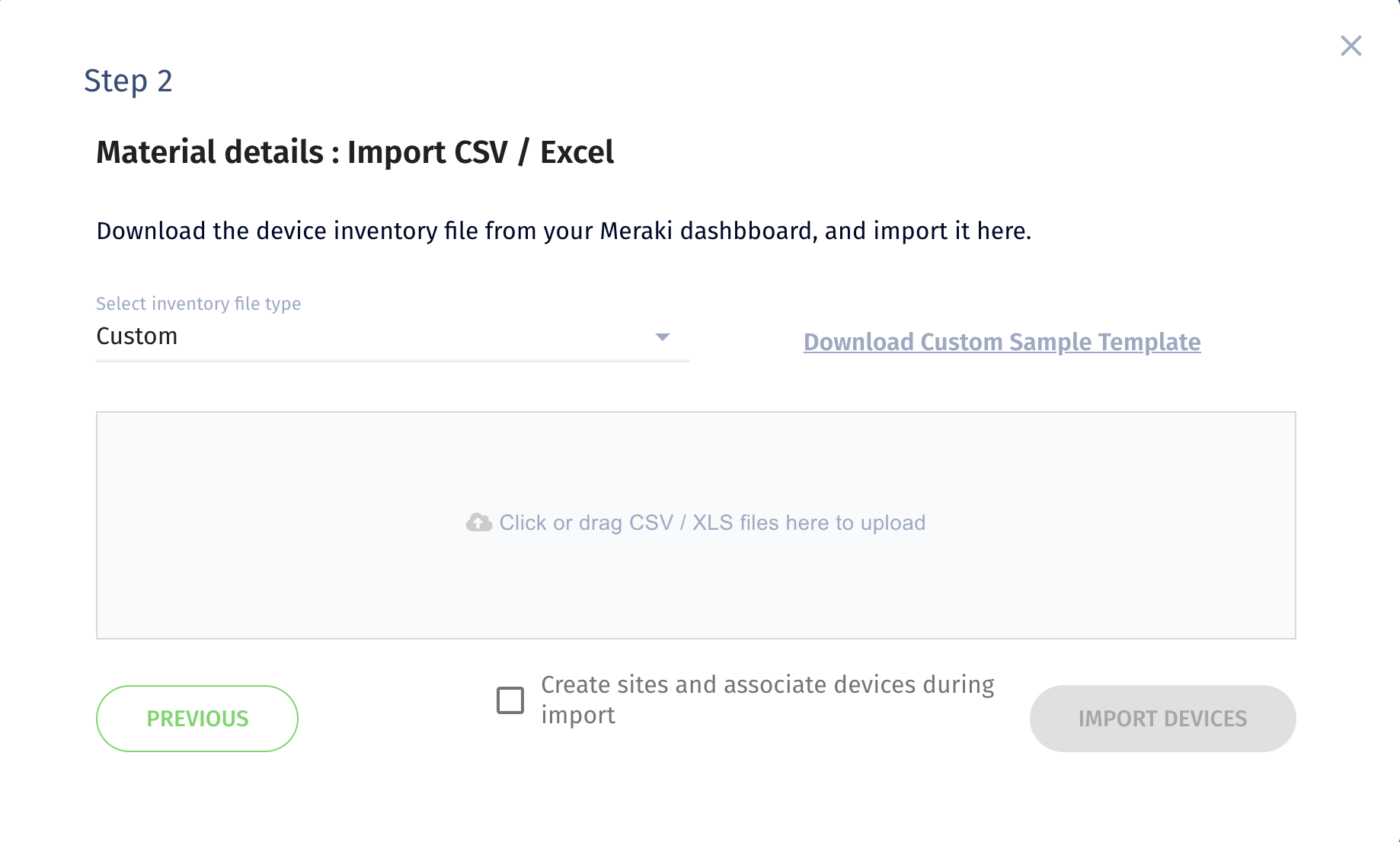 We highly recommend uploading via CSV/Excel as this will save you lots of time. You can click on the Download Custom Sample Template button to view the prescribed format.
After following these steps, simply click the finish button and you'll see the devices you've just added in your Device Inventory!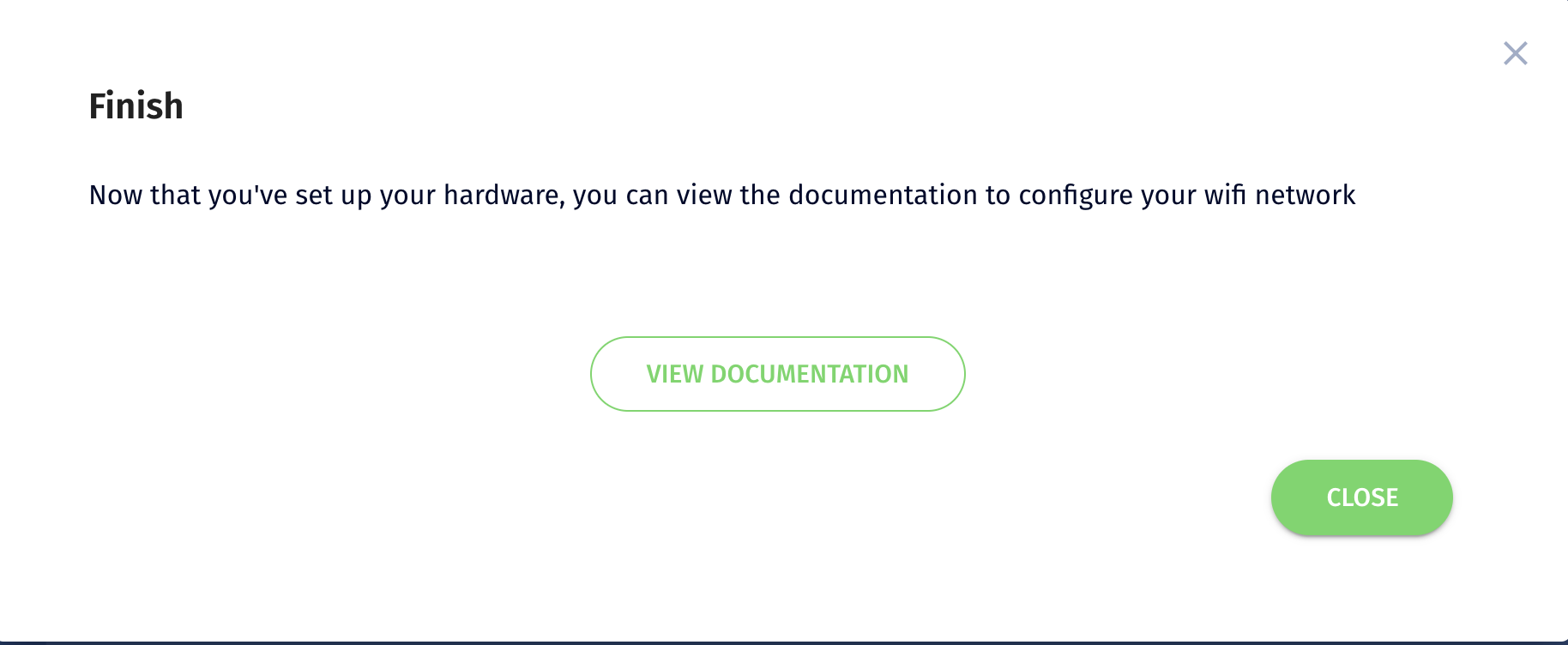 If you aren't using Meraki, you'll need to view the documentation to configure the wifi network.
We have documentation available for all the vendors we integrate with
Part 2 | Removing a Device
Removing a device can be done easily in the Device Inventory. Simply click on the device you wish to remove and press the Edit button.
Click on Remove from Venue after selecting your chosen devices to remove them from your workspace.
These devices will remain in your inventory and can easily be moved back into a network later.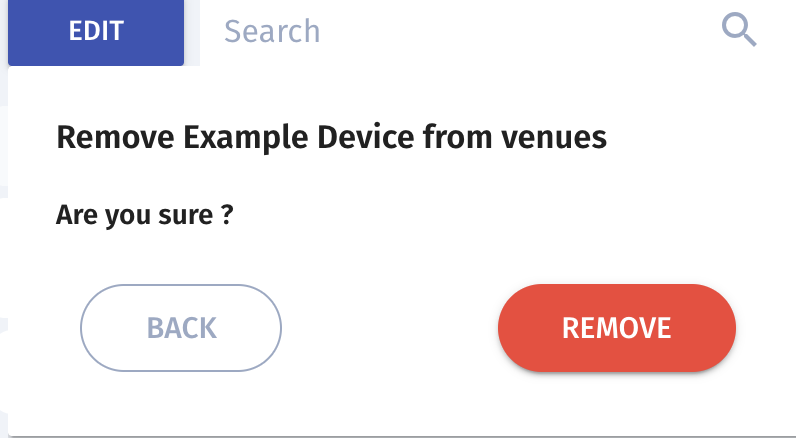 Part 3 | Changing a Device
All you need to do is select the site you wish to move the device to and click Move.
This will immediately transfer the device onto your network of choice.